Through it's Technology Initiative, Ability Connection has been able to provide communication apps and devices to many children and adults. The program requires a prescription from a licensed speech therapist.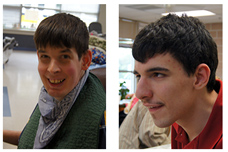 Brian and James, two young men participating in Ability Connection's IMPACT (Individuals Making Personal Achievements Come True) adult day program, were introduced to the LAMP Words for Life app at the LAMP (Learning Acquisition Through Motor Planning) Workshop. Both Brian and James live with severe communication and motor disorders. The app uses a symbol–based interface that allows users to choose pictures that trigger pre-defined words.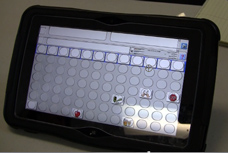 Brian and James have typically been considered incapable of achieving a functional level of communication because of the severity of their disorders. Recently, both Brian and James proved that they CAN communicate basic requests. At lunch time, each young man was able to press "Eat", "Drink", "Stop" and "Go" icons in the app to communicate their desires. These kinds of breakthroughs are common at Ability Connection where children and adults experience a loving and nurturing environment that encourages independence through daily small successes.
The app that Brian and James use runs on a dedicated communication device (Accent 1000) as well as Windows tablets and iPad devices and costs $300.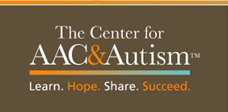 Won't you join us by making a donation to Ability Connection and designating it for the Assistive Technology program?

Click HERE to view a schedule of upcoming Assistive Technology workshops presented by Ability Connection.