Celebrating Independence for People with Disabilities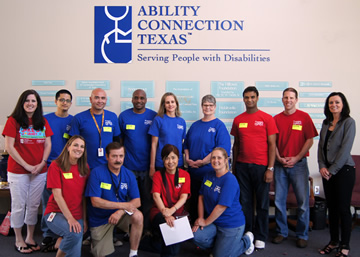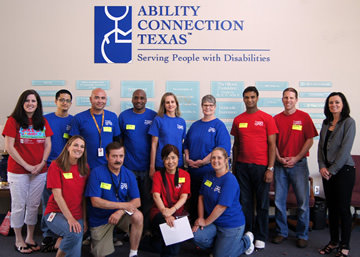 Every year at this time, the EnAble Team from PepsiCo visits Ability Connection Texas with a cookout luncheon, activities and games. ACT clients enjoy hot dogs, photo portraits by Pat Harry Photography, PepsiCo snacks and beverages and patriotic music as they celebrate independence for people with disabilities.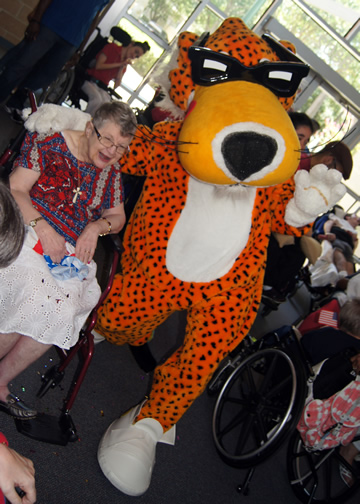 Chester the Cheetah visits with clients and leads a parade around the Dallas Area Service Center followed by an indoor fireworks display that is enjoyed by all. For ACT clients, every day is Independence Day!