Benefiting children with disabilities, come share an evening of Polo with friends, food, cocktails, and the Ms. Texas hopeful, Lindsay Murray at the beautiful Prestonwood Polo Club. We will have a traditional half-time divot stomp with a champagne toast!
The dress is business casual to sporty cocktail. Come dressed to feel comfortable, sporty and elegant while sipping champagne or a cocktail with friends. Fancy hats, crested blazers, and bowties welcome!
Thank you to our Signature Sponsor, JW HOMES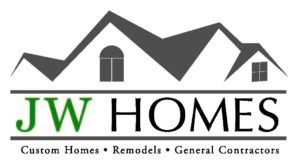 And a special thanks to all our sponsors, including JW Homes, Solar Turbines, The Corbellini Family, The Cavanaugh Family, Thrive Magazine, Ben E. Keith Co., Diego, and the Ability Connection Board. Thanks so much for being part of the Ability Connection community, and supporting the independence and inclusion of people with special needs.
About Ability Connection
This event benefits the clients of Ability Connection, a Dallas-based charity dedicated to delivering life changing healthcare, education, vocational opportunities, independent living skills, and community inclusion for children and adults with disabilities.
Daily, Ability Connection serves over a thousand individuals with Cerebral Palsy, Down Syndrome, Autism, Asperger's, traumatic brain injuries, behavioral disorders, para/quadriplegia, as well as many other types of physical and mental disabilities—helping them to live to their fullest potential with independence and inclusion in community.
About the Prestonwood Polo Club
Prestonwood Polo & Country Club is a semi-private club, established in 2008, it has become the premier polo club of North Texas. Located on 97 acres of pristine real estate north of Dallas in Oak Point, between the cities of Frisco and Denton. Prestonwood has 3 berumda grass fields, 2 arenas, 48 covered stalls, 3/4 mile track, bridal paths, turn-out pasture and 22 home lots two and half acres each with breathtaking views of the polo grounds.More information: https://www.prestonwoodpolo.com/about-us.html
For more information regarding this event contact Michelle Meyer – mmeyer@abilityconnection.org