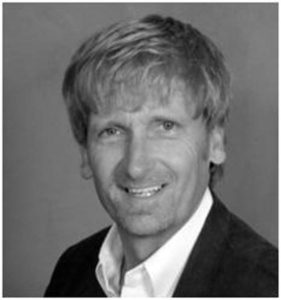 Troy Greisen — President & CEO
Greisen has devoted a lifetime career and personal commitment to serving children and adults with special needs and disabilities.
Greisen joined Ability Connection as the new President & CEO in October 2016.  For five years prior Greisen served as President & CEO of Special Abilities of North Texas, a charity that also serves people with special needs.   Greisen led the rebuilding of that organization with a new name, mission, strategic plan, vision, and growth plan that led to a 300% increase in students and clients with disabilities served.
For 15 years, he served in several key executive positions for Special Olympics International, the global non profit organization providing sports opportunities for children and adults with intellectual disabilities.  Positions included Managing Director –Asia Pacific region based in New Delhi, India, and Vice President of Regional Operations at the International headquarters in Washington DC.  While based in Asia, Greisen led:
The strategic direction of the organization's goals and plans for region consisting of 22 countries including India, Japan, Afghanistan, Indonesia, Malaysia, Cambodia, Myanmar, Nepal, Pakistan, Australia, Vietnam, Laos,  The Philippines and more .
Established new national programs in multiple countries including Afghanistan, Myanmar, East Timor, Sri Lanka, Cambodia, Laos, Vietnam and Brunei.  Greisen led the first delegation of athletes with disabilities ever to participate in international competition from Afghanistan shortly after the US conflict with the Taliban in 2002.  Five athletes from Kabul participated in the 2003 Special Olympics World Games in Ireland.
Built strong relations with governments and current/former heads of state from Philippines, Japan, Singapore, India, and including former US President Bill Clinton
Established and led the successful goal of increasing participant numbers from 80,000 to now over 950,000 individuals with intellectual disabilities participating throughout the region.
As Vice President of Regional Operations for Special Olympics International, Greisen
directed day to day operations of 6 regions around the world from organization's headquarters in Washington DC, USA.
Strategically led implementation of headquarters goals into Regions and National Programs.
Travelled extensively through out all regions and over 75 countries working to ensure goals, provide technical assistance and serve as headquarters liaison to the field.
Created new initiatives and programs to further develop local chapters and services for persons with disabilities in areas of health, sports, fitness, youth, education,  inclusion, advocacy, organizational development and government relations.
From 2008-2010 Greisen served as interim Executive Director for the National Bowling Foundation, and established the first ever  charitable arm of the sport of Bowling.