E d u c a t i o n  |  I n s t r u c t i o n  |  L e a r n i n g
Ability Connection enriches the lives of people with intellectual and physical disabilities through comprehensive, life-changing care, training and supports. For each person served, we learn what their goals and choices are, facilitate the supports and services needed, and then measure their success and satisfaction.
Every client has an Individual Program Plan (IPP) created and implemented based on their individual need. This allows them to achieve measurable success in academic areas like math, writing, reading, time management and technology.
Ability Connection is dedicated to expanding training centers across Dallas/Fort Worth and Texas to allow access to this unique program to additional clients. To help Ability Connection fund this opportunity and volunteer, reach out to info@kinsta.cloud or call 214-351-2500.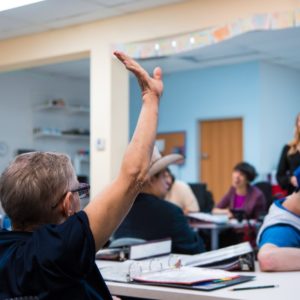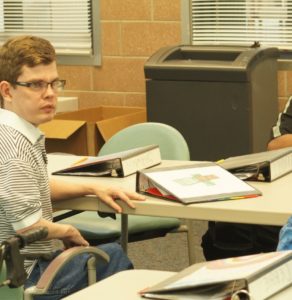 Training Center Re-Launch on November 1st
We are excited to announce the Re-Launching of our Training Centers. Our members will have the opportunity to choose what programs they want to participate in with our new block-scheduling calendar. Members can attend all day or participate in an activity or training of their choice. We will also continue to provide community inclusion trips throughout each week. If you are interested in participating or would like more information please contact Markita Johnson at 214-351-2500 Ext 2223.
Block Schedule
Time
Monday
Tuesday
Wednesday
Thursday
Friday
9:35AM-10:15AM
Pick your Brain Trivia
Healthy Eating Lifestyles
Social Skills
Adaptive Art
Dance Cardio/YMCA
10:30AM-11:20AM
Social Skills
Gardening Class
Aquatics
Music Appreciation /Ericka
Sensory Hour
10:30AM-11:20AM
Health and Fitness
Job Exploring
Tech Lab
Social Skills
Career Skills
LUNCH 11:20Am-12:30P
All Classes
All Classes
All Classes
All Classes
All Classes
12:30-1:20PM
Reading Corner
Vocational Skills
Science Class
Gardening
Movie Day
12:30PM-1:20PM
Tech Lab
Basic Cooking Skills
Math Corner
Community Inclusion
Drama Class
1:35PM-2:15PM
Independent Living
Sensory Hour
Language skills
Social Media
Power to Move
1:35PM-2:15PM
Bowling
MATP
Tech Lab
Reading Corner
Sensory Board Games
Transition Out
Transition Out
Transition Out
Transition Out
Transition Out
Transition out