We believe that generosity can transform the world. Partner with Ability Connection and together let's create a world of inclusion for people with disabilities.
Workplace Giving Programs
Workplace giving programs provide an easy way for you to contribute. In partnership with Community Health Charities (CHC), Combined Federal Campaign (CFC) and other corporate giving campaigns, Ability Connection works with companies to make it easy for their employees to support our mission by contributing through payroll deduction at work.
Matching Gift Program
You can potentially double your donation to Ability Connection by utilizing your employer's matching gift program. Many employers offer to match your donation to your favorite charity or provide donations for volunteering your time. Check out your matching gift program at work and maximize your donation to Ability Connection.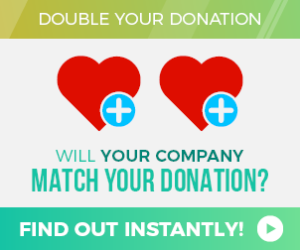 Please click here to see if your employer has a matching gift program
Gifts of Stocks, Bonds, or Mutual Funds
Donating marketable securities is a wonderful way to help Ability Connection. Making a gift of securities is simple and offers a number of valuable financial benefits. For more information, please contact Sharyn Casey.
Kroger Community Rewards Program #XD764
Did you know you can support Ability Connections just by shopping at Kroger? It's easy when you enroll in Kroger Community Rewards®! Sign up with your Plus Card and select Ability Connections #XD764. Once you're enrolled, you'll earn rewards for your Ability Connection every time you shop and use your Plus Card!