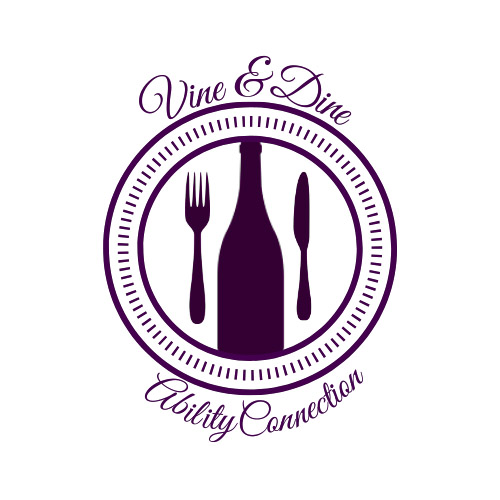 2019 Vine & Dine Dinner and Auction Honoring: DeeDee and Jim Lee
Hosted by Steve Kemble
November 14 @ 6:00 pm

-

9:00 pm
Thursday, November 14, 2019
Brook Hollow Golf Club
8301 Harry Hines Blvd. Dallas, TX 75235
6pm Cocktails; 7pm Seated Dinner
For one night only, Ability Connection is hosting its 12th annual Vine & Dine event at Brook Hollow Golf Club. This can't-miss-event will be an inspired dinner and auction honoring DeeDee and Jim Lee whose longstanding years of service is unmatched! Please join us for a delicious evening benefitting Ability Connection and the over 800 people they serve.
To purchase tickets or become an underwriter, please click here.
For additional information on underwriting and exclusive sponsorships for this year's Vine & Dine, please contact Bethany Hardie at bhardie@abilityconnection.org or (214) 351-2500 ext 2216.
Chairs
MAGGIE KIPP
MELINDA KNOWLES
Advisors
JANIE CONDON
DEBBIE FRANCIS
Kick-Off Chair
ELIZABETH SAAB
Auction Committee
CATHLEEN GRIFFITH
JENNIFER DAVIS LONG
JEN O'NEAL
Production
BILLY FONG
NANCY GOPEZ
Vine & Dine Host Committee
Ann and Frank Adams
Cynthia Comparin and Denny Alberts
Ginny and Randy Bailey
Casey Barber
Karen and Denis Boulle
Debbie and Jack Breard
Robert B. Cavanaugh
Natalie and Wilson Chu
Brenda and Clay Cockerell
Katherine and Key Coker
Steve Kemble and Chad Collom
Janie and David Condon
Jane and Bill Corbellini
Mason and Allen Custard
Claire and Dwight Emanuelson
Pam Nurenberg and David Ewalt
Mary and John Fleischli
Elizabeth Saab and Dickson Fogleman
Debbie and Jim Francis
Kathryn and Jimmy Francis
Christina Geyer
Neva and Randy Hall
Margaret and Barry Hancock
Jennifer Lake and Richard Harper
Jennifer and Paul Heath
Amy and Peter Hegi
Pilar and Jay Henry
Kim and Greg Hext
Amy and Tom Hughes
Melinda and Mark Knowles
Suzanne and Donald Laidlaw
Molly and Jim Lazar
Muffin and John Lemak
Betsy and Dan Little
Robert Mead
Lynn and Allan McBee
Sharon and Mike McCullough
Ann and Gabriel Barbier-Mueller
Rosser Newton
Susan and Gene Palma
Pam and Vin Perella
Becky Petereit
Dianne and Shannan Pratt
Maggie Kipp and Jack E. Pratt III
Gary Roberts
Nancy and Richard Rogers
Brian Roughton
Lane Seliger
Shelle and Michael Sills
Lisa and Marvin Singleton
Carolyn and George Toledo
Maxine and Ben Trowbridge
Amy Turner
Ashley Tatum and Newt Walker
Angie and Bill Wallander
Jeff Woodworth
Meredith and Jack Woodworth
Piper and Mike Wyatt
Thank you to our Underwriters and Sponsors
Ultimate Vine and Diner
Meredith and Jack Woodworth
Dining Champions
Allie Beth Allman & Associates
Teresa and Robert Cavanaugh
Lane Seliger
Vining Angels
Debbie and Jim Francis
Auction Benefactors
Ginny and Randy Bailey
Brenda and Clay Cockerell
Cynthia Comparin
Janie and David Condon
Condon Tobin Sladek Thornton PLLC
Jane and Bill Corbellini
Pam Nurenberg and David Ewalt
The Westcott Foundation
Keeley and Keith Hennington
Melinda and Mark Knowles
Suzanne and Don Laidlaw
DeeDee and Jim Lee
Leslie and Steven Levin
Liz and Richard Naftalis
Carolyn and George Toledo
Angie and Bill Wallander
Vinson & Elkins
Vine and Dine Patrons
Ann and Frank Adams
Carolyn and Ronald Blum
Claire and Dwight Emanuelson
Pat and John Harloe
Amy and Tom Hughes
Mason King / Luther King Capital Management
Ken Schnitzer
Ability Connection Friends
Kalita and Ed Blessing
Karen and Denis Boulle
Inette and Joshua Brown
Robyn and Don Conlon
Mary and John Fleischli
Lisa and Peter Kraus
Neva and Randy Hall
Margaret and Barry Hancock
Jennifer Lake and Richard Harper
Kim and Greg Hext
Kathleen and Jon Jacobson
Molly and Jim Lazar
Muffin and John Lemak
Pam and Vin Perella
Maggie Kipp and Jack Pratt III
Shelle and Michael Sills
Laurie-Jo and Steve Straty
Special Thanks
Allie Beth Allman & Associates
Santa Fe Boots and Boogie
Louise Hallam Collins
Mary Fleischli
Billy Fong
Christina Geyer
De Boulle Diamond and Jewelry
Steve Kemble
Betsy and Dan Little
Charles Redin
Wine Sponsors
Ben E. Keith
Coquerel Wine
Media Sponsor
PaperCity